POST-WELD STRESS RELIEF WITH
PIPELINE BLANKETS
Pipeline Blankets
Product Intro
Pipeline blankets are a great solution to relief stress on welds joining pipe sections. The insulated cooling blanket wraps around the pipe to ensure the weld won't cool down too quickly. This ensures all welding to settle properly, no matter what environment you may find yourself working in.
12″ Wide (9″ for Multi-Size Blankets)

12 oz Treated Canvas

Water Repellent, UV & Mold Resistant

1″ Fiberglass Insulation

1000°F (537°C) Glass Cloth Temperature Limit

Blankets Ranging from 3″ to 48″ Pipe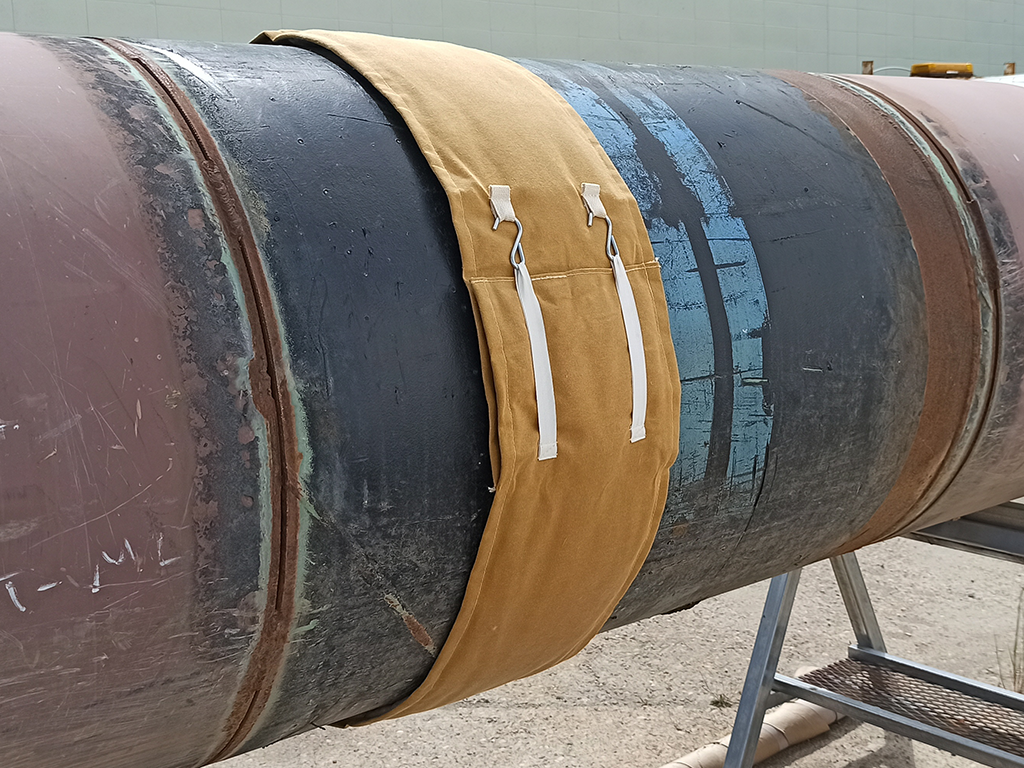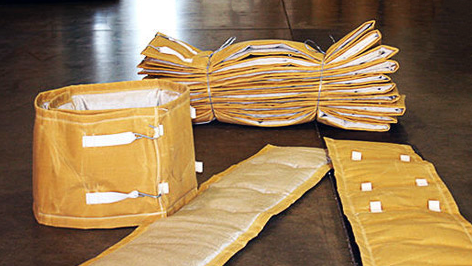 Multi-Size Blankets
Our multi-size blankets are 9″ wide. They are available in two sizes, for 3"-6″ pipes and 8"-12″ pipes (fitting three sizes with one blanket).
9″ Wide

Fits 3 Different Pipe Sizes in One Blanket

Available in Bundles of 25 PCS
12 oz Treated Canvas
Treated Canvas that is UV & Mold Resistant and Water Repellent
Fast & Convenient Closure Method
S-Hooks on 1″ Elastic that hook onto Webbing Loops
Heat Resistant Glass Cloth
Withstands up to 1000°F (537°C)
Multiple Sizes
Our pipeline cooling blankets are available from 3″-48″ diameter pipe.