WE SPECIALIZE IN PRE-FAB & CUSTOM
WELDING TENTS
PORTABLE & HEAVY-DUTY
Make your work site portable with a heavy-duty welding tent from Pierce Co.!
All of our welding tents are manufactured for maximum efficiency and minimal maintenance. They offer protection from the elements and have mesh vents sewn in for airflow. Every part, structural and sewn, is manufactured in our branch in Edmonton, Alberta, ensuring that we always have replacement parts in stock.
-40°C Cold Crack
14 oz FR Woven Polyester Scrim
with a -40°C Low Cold Crack
Superior Manufacturing
Stronger Materials to Last Longer
Fire Retardant
Meets FR Rating Standards:
NFPA 701 & ULC S109
Lifting Lug Certification
Certified 400lbs Lifting Lug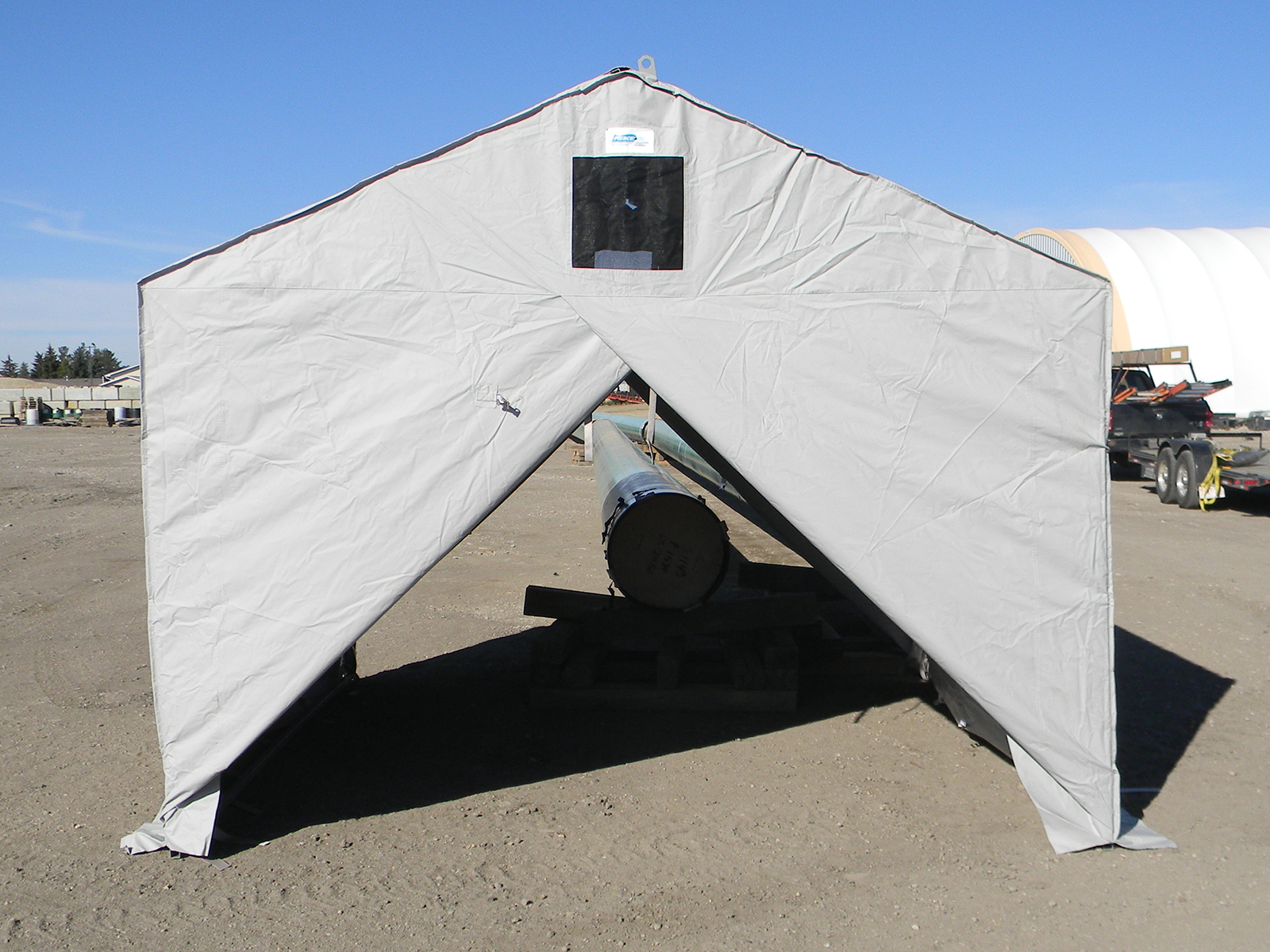 Collapsible Welding Tents
Our "Collapsible Welding Tent" is a great solution for all general welding applications. These are highly versatile and portable tents. They are easily set up with two people in fifteen minutes following our six-step assembly. When folded, the frames are only six inches tall, and can easily be stacked on top of each other.
Saddle Style Welding & Coating Tents
The Perfect Welding & Coating Tent for Sites With Uneven Ground
Working on a job site with uneven ground, trenching or where there is simply no room to place a regular welding tent? Our new Saddle Style Welding & Coating Tents are ideal for coating, welding and dig sites where there is no room to set up a tent that has legs or needs even ground.