A FLOATING TENT THAT SITS RIGHT ON THE PIPE!
SADDLE STYLE WELDING & COATING TENT
Saddle Style Welding & Coating Tent
The Perfect Welding Tent for Sites With Uneven Ground
Working on a job site with uneven ground, trenching or where there is simply no room to place a regular welding tent? Our new Saddle Style Welding & Coating Tents are ideal for coating, welding and dig sites where there is no room to set up a tent that has legs or needs even ground.
Engineered and Trademarked Saddle Piece Straps on to the Pipe

Easy to Set Up with Two People

Peak Height is 45" From the Top of the Pipe

¾" x ¾" (0.625 Wall Thickness) HSS Square Tubing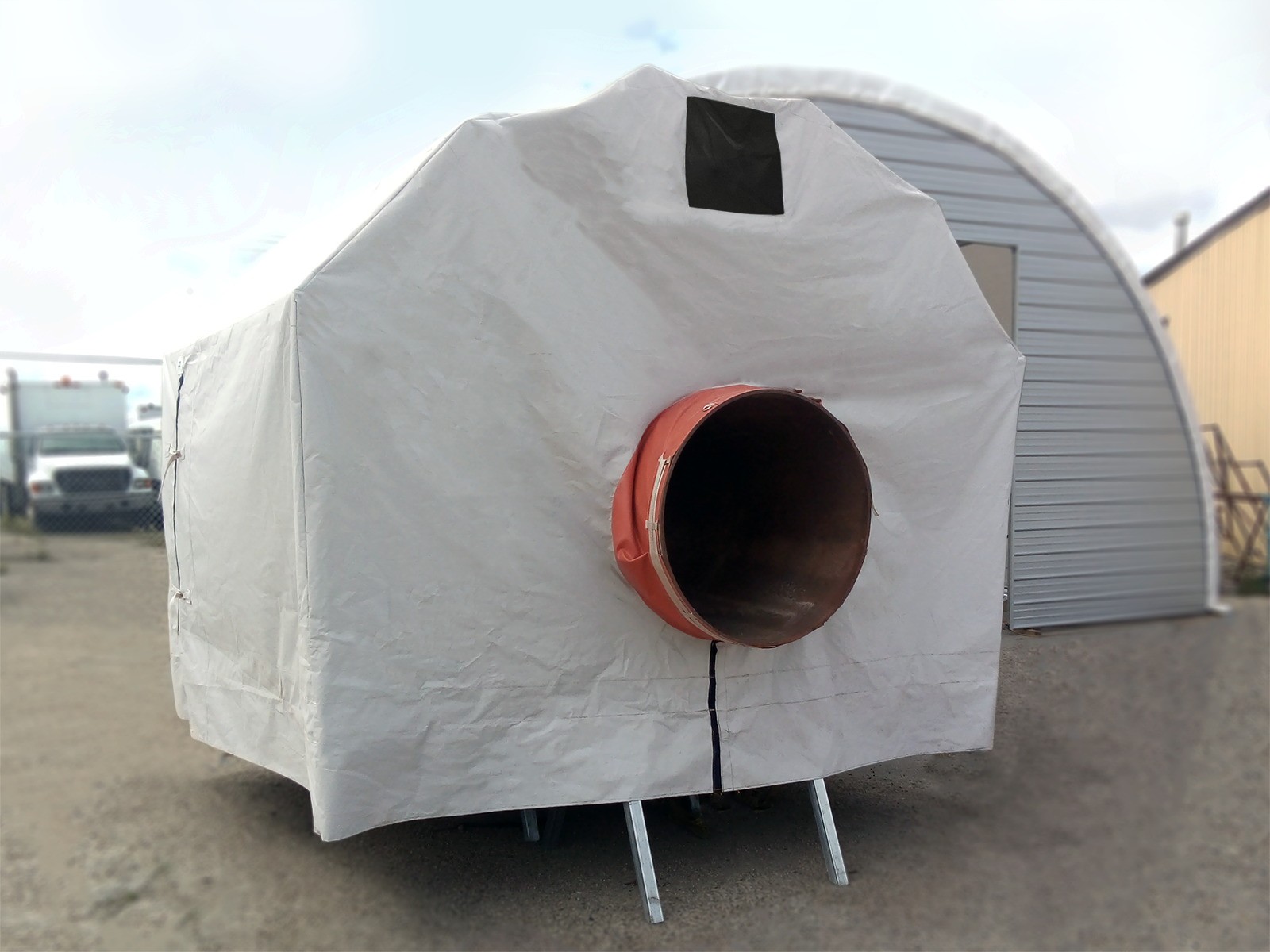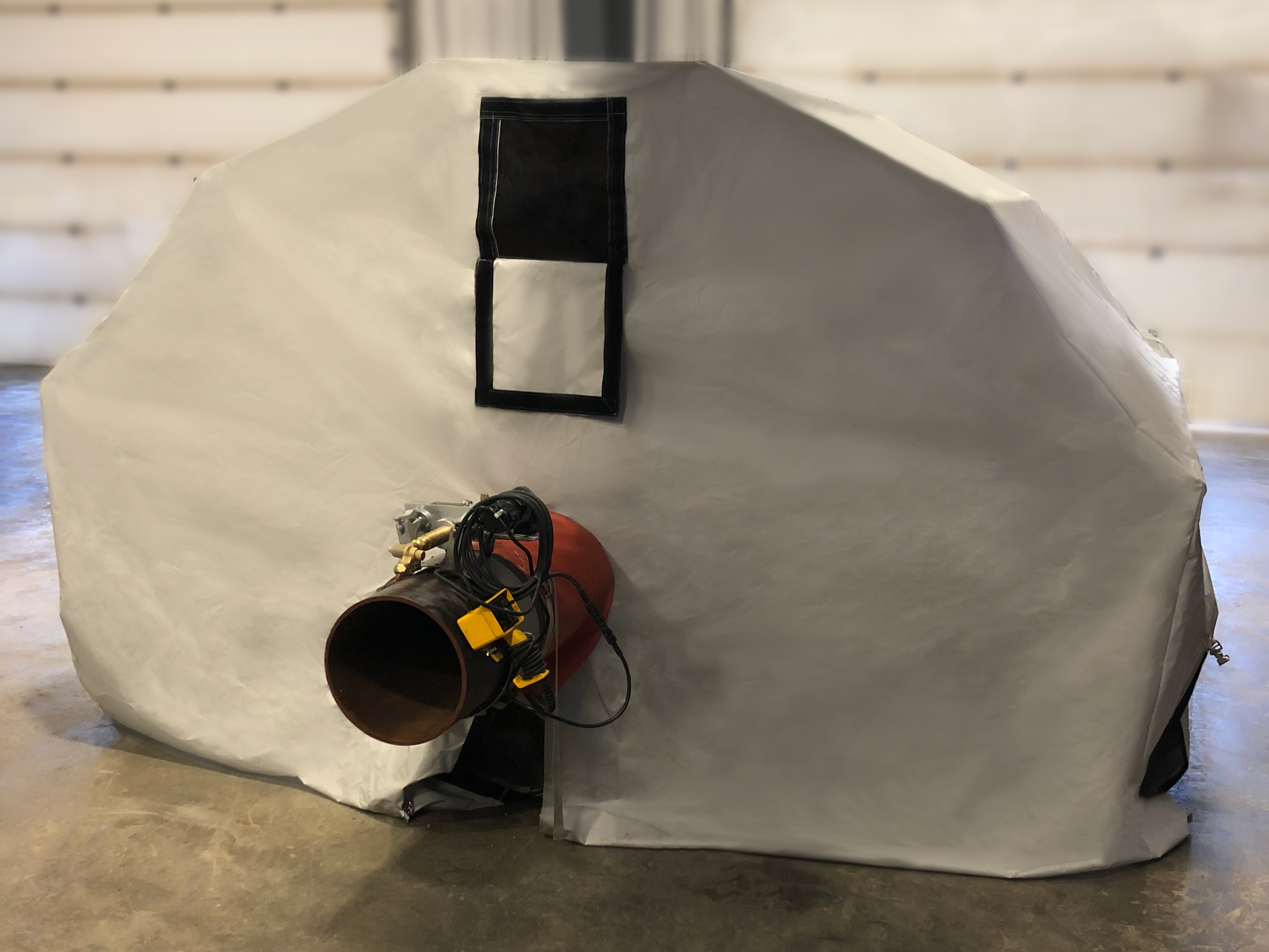 Superior Manufacturing
This tent is designed to strap onto any size of pipe in minutes, so you can get the job done! It measures 8' x 10' when unfolded and comes with a one-size fits all FR rated silicone boot that will fit every pipe from 12" – 36". The cover is built from our 14 oz FR tent material that meets FR ratings NFPA 701 & ULC S109, and has a -40°C low cold crack.
The framework consists of two engineered saddle pieces and ¾" x ¾" (0.625 wall thickness) HSS square tubing for the braces. It comes with a lifting lug one each side so you can easily move this tent along the pipe while the cover is on the frame.
14 oz Grey Fire-Retardant Tent Cover

Meets FR ratings NFPA 701 & ULC S109

400 lbs Certified Lifting Lug
-40°C Cold Crack
14 oz FR Woven Polyester Scrim
with a -40°C Low Cold Crack
Highly Versatile
Pre-Fab Tents Fit 12 IN – 36 IN Pipe (Bigger Sizes Available Upon Request)
Fire Retardant
Meets FR Rating Standards:
NFPA 701 & ULC S109
Lifting Lug Certification
Certified 400lbs Lifting Lug

STEP 1:
Strap the Frame to
the Pipe

STEP 2:
Unfold the Frame

STEP 3:
Put on the Cover