Do You Need a Custom Solution?
Please send us an email of your project with measurements and photos if applicable. Our team will get back to you with a quote within 24 hours (excluding the weekend)!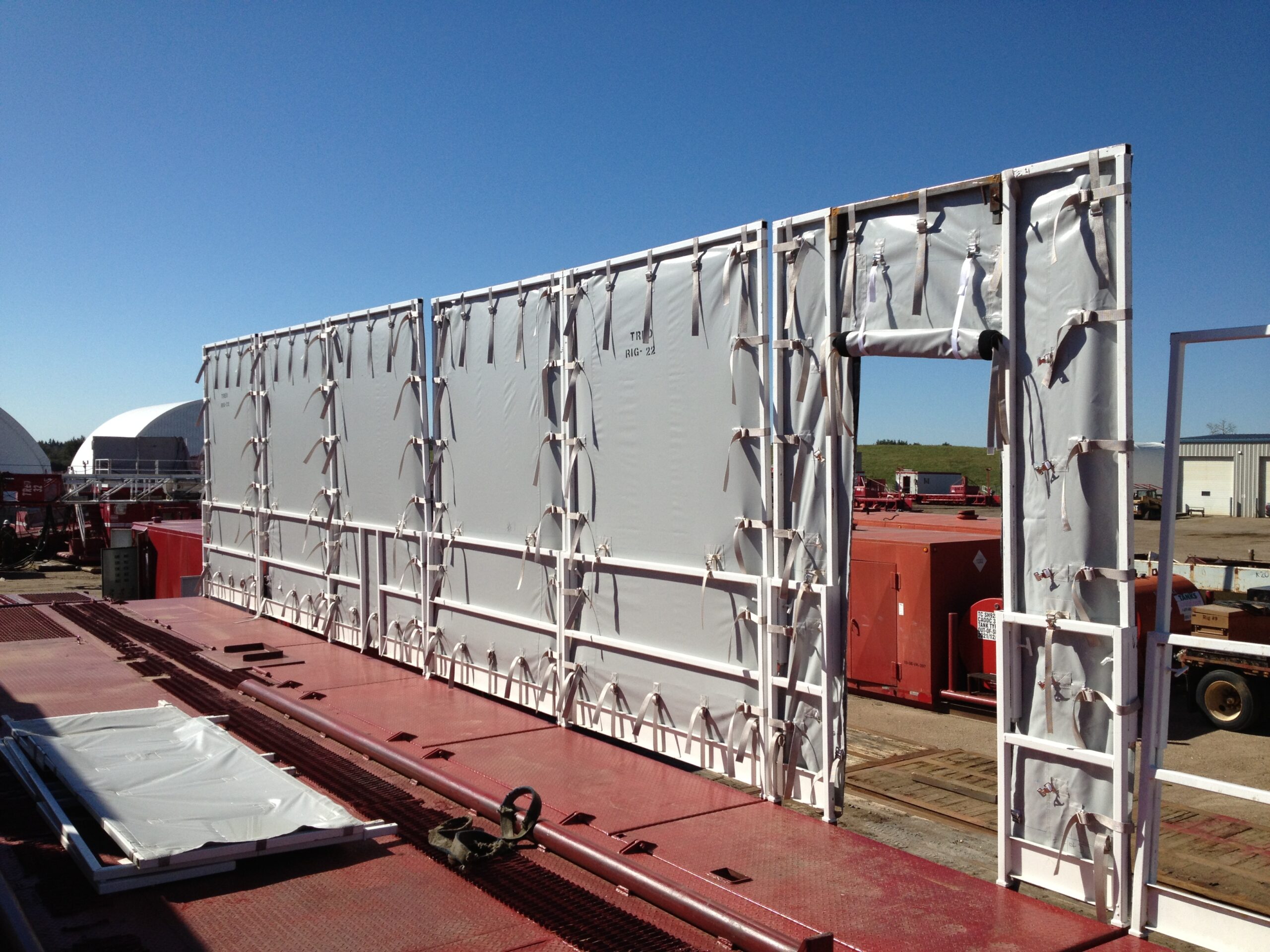 Drilling Rig Tarps
Pierce Co. rig tarps and enclosures offer heavy duty solutions for protection in the most harsh climates and rugged regions, no matter where your drilling site is located. Our durable, fire and oil resistant tarps offer a high quality solution to your needs in the field.
Our team specializes in manufacturing large scale custom tarps and enclosure systems for oil rigs. We offer on-site measuring services to fully design the enclosures you need as well as fabricate tarps of blueprints and drawings. We understand the work flow on the drilling floor and keep access points for pipes, equipment and workers in mind when constructing our rig tarps.
Insulated Rig Tarps

Tarps for Travelling Rigs
Mud Tank Covers

Sub Tarps

Drilling Well Enclosures
More for Around the Job Site
From portable buildings, portable welding and fabrication shops, your needs are our #1 priority.  Edmonton based, we know first-hand some of the meteorological challenges you are faced with on the job site.  We manufacture our products to survive the harshness of the climate you work in.
Skid Shack Covers

Fabrication Tents

Pump & Well Head Covers

Tank & Vessel Covers

Valve Covers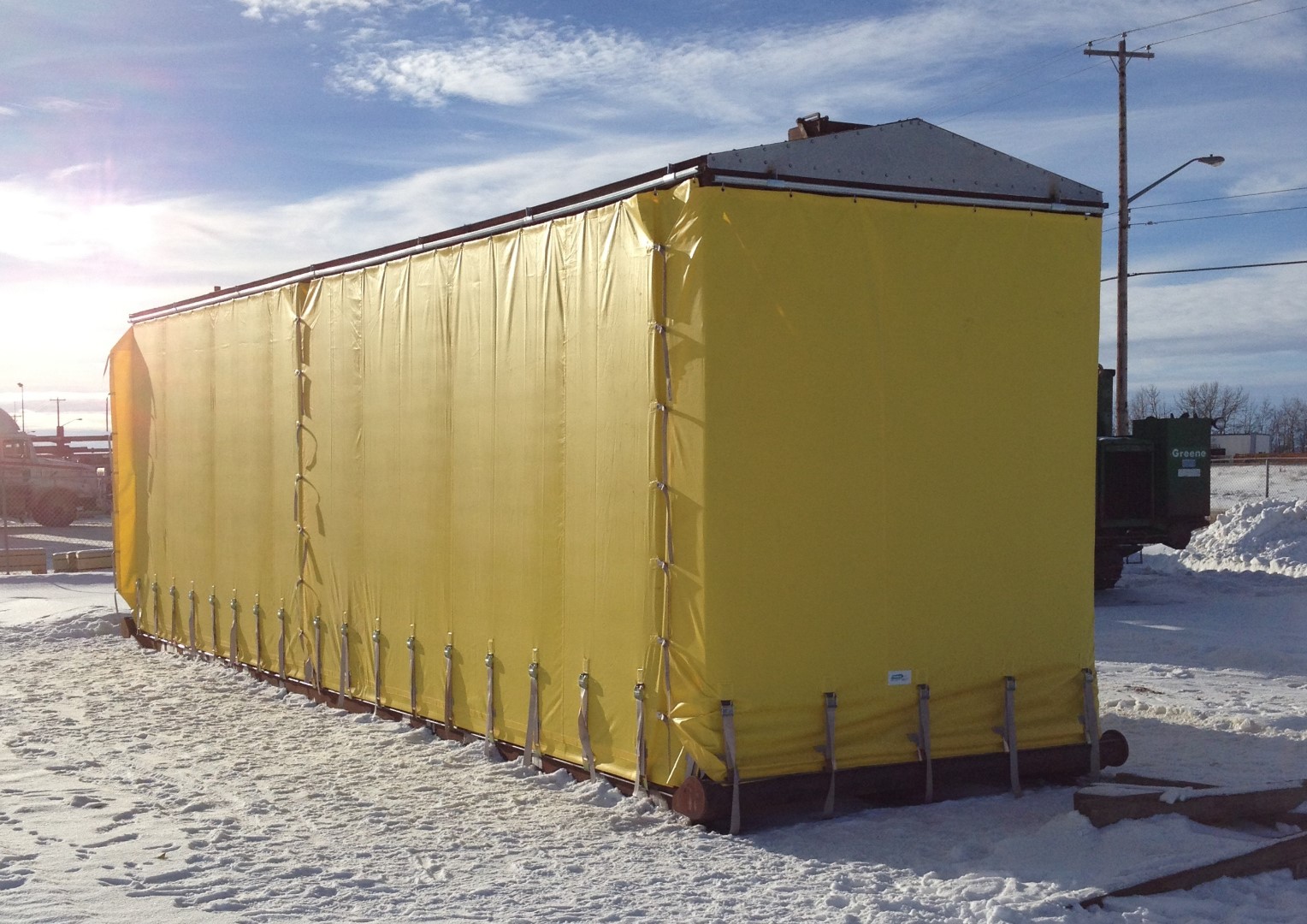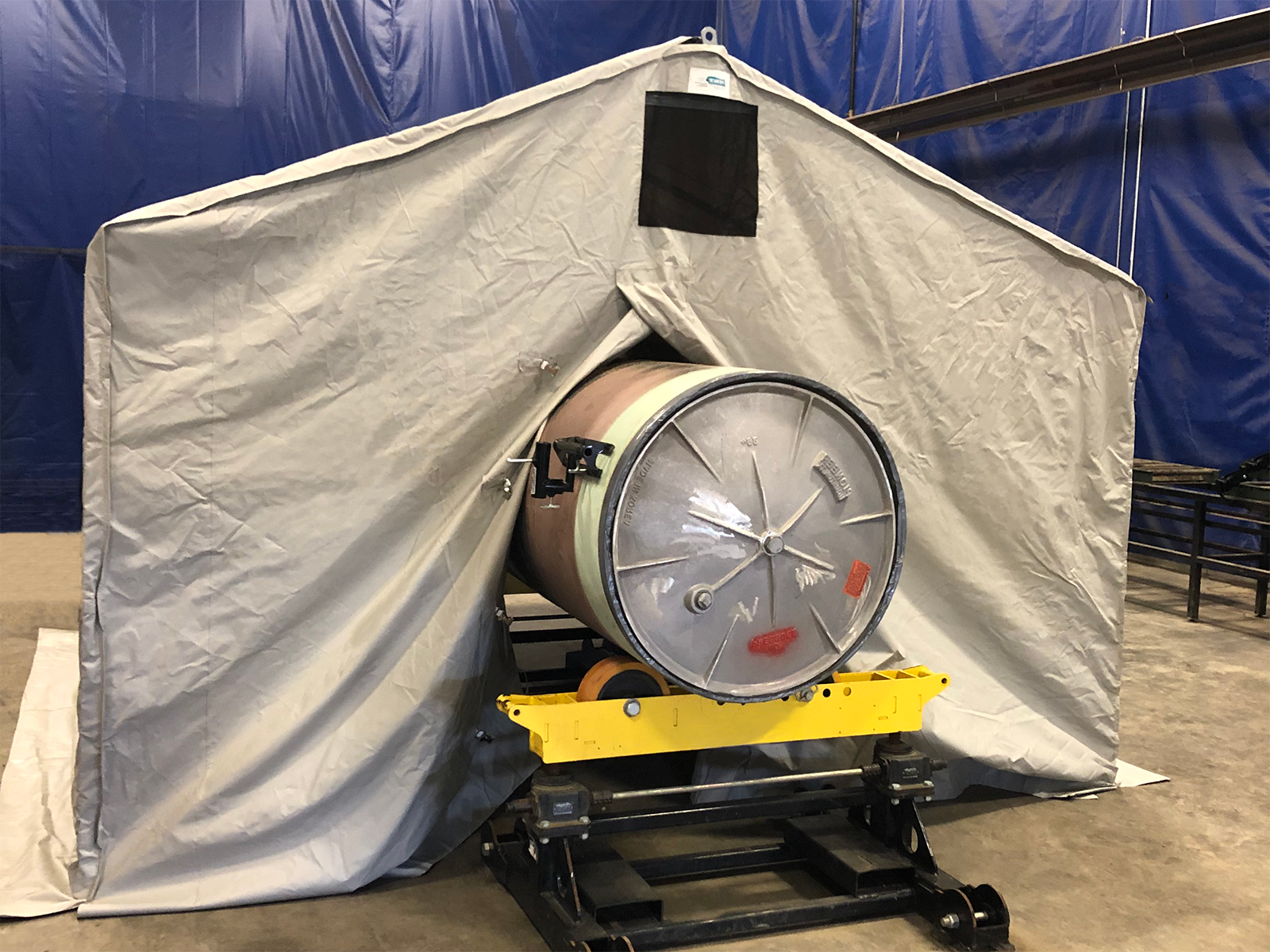 Welding Tents
All of our welding tents are manufactured for maximum efficiency and minimal maintenance. They offer protection from the elements and have mesh vents sewn in for airflow. Every part, structural and sewn, is manufactured in our branch in Edmonton, Alberta, ensuring that we always have replacement parts in stock.
Fabrication Tents

Custom Welding Tent Tarps
Pipeline Products
We offer various products for the pipeline industry. Our pipeline blankets are available from 3″ – 48″ pipe, and are carried in stock.
Canvas Tarps

Divider Screens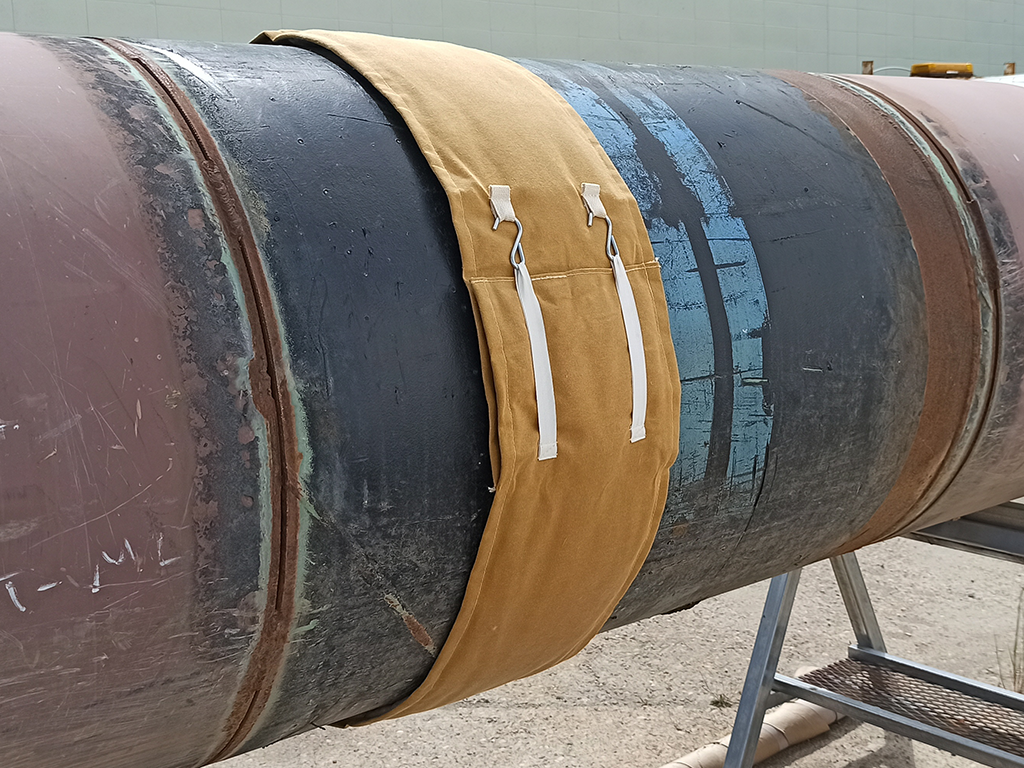 Looking for something else?
Please head over to our Industrial Products for more fabric solutions such as: CAT Curtain, Wash Bay Curtains, Insulated Tarps, Bin Tarps, & More Custom Solutions.
Weather All Shelters
Weather All Shelters (a division of Pierce Co. Manufacturers) manufacturers portable fabric buildings from high-quality Canadian made materials. Portable fabric tension buildings are a versatile building option for many applications. They are quickly erected, cost-efficient and offer a great amount of usable floor space compared to traditional wood or steel buildings.